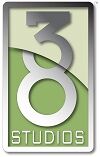 38 Studios is a US-based game developer, who recently released Kingdoms of Amalur: Reckoning. 38 Studios was founded in late 2006 by Boston Red Sox pitcher Curt Schilling, with the goal to redefine current day games. In 2009, 38 Studios acquired Big Huge Games, (retaining 70 of it's original 120 employees) known for the Rise of Nations series. Reckoning is their first development project to date, with the goal to bring the "epic world" of R.A. Salvatore and Todd McFarlane to life.
The company is focused on MMORPG games. However, their first game, Kingdoms of Amalur: Reckoning, will be a single-player RPG, whereas their second one, named "Project Copernicus" will be an MMORPG.
Community content is available under
CC-BY-SA
unless otherwise noted.